Welcome to X/1999 Wiki
This is a wiki specially for the anime, manga, OVA, and movie X/1999 under the apocalyptic world of Tokyo created magnificently by the famous mangka CLAMP!
---
---
WARNING: This wiki contains a series of spoilers related to any media of X/1999. This is your only warning, read at your own risk!
---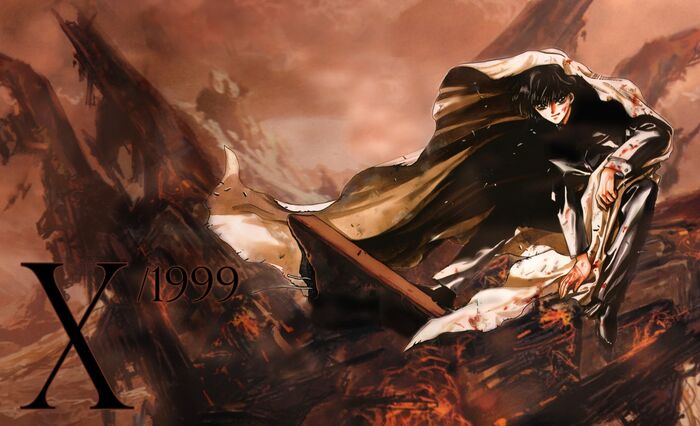 ---
Featured Episode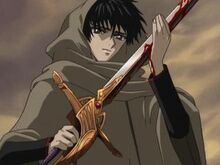 Legend (伝説 Densetsu) is the twenty-fourth and the last episode of the X/1999 series.
The episode started with the Kamui of the Guardians of Earth killing Nataku to make his flesh regenerate his own after his battle with Sorata who had electrocuted him, burning most of his flesh. Kakyo reveals that the future always showed the Dragon of Earth as the winner no matter which side Kamui would have chosen, implying that the future is already foreordained since then. As Kamui goes to the Tokyo Tower for the Final Battle, Kakyo though sends Hokuto's soul to Subaru. Read more »
Featured Character
Kamui Shiro (司狼 神威, Shirō Kamui) is the main protagonist of the X/1999 series.
He is a young esper who returns to Tokyo after a six-year absence to face his destiny upon the orders of his mother's last wishes. Kamui's fate is to decide whether the world should be destroyed so it may be reborn without humanity or save the world so humanity can continue to live in its current state. For this, he has to join either Dragons of Heaven or Dragons of Earth, and battle to grant his wish. Read more »
Affiliations
Want to affiliate with us?
If you would like to become an affiliated site, please contact an administrator.

X/1999 Facts
X/1999 doesn't have ANY connection with Tsubasa RESERVoir CHRoNiCLE.
X/1999 was based on the Book of John, the Apocalypse.
In the series, the one that breaks the seals are the angels, but in the Book of John, the Apocalypse, it is a lamb that breaks the seals.
CLAMP said that the year 1999 was based on a Nostradamus' prediction.
The X/1999 series was very different from the featured movie.
Kamui Shiro is not to be confused with Fuma Monou. In here, Kamui was referred by his real name alone, while Fūma was referred as 'Dark Kamui' or 'Other Kamui' or 'Kamui of the Dragons of Earth'.
Wikia Current Project
Nearly all X/1999 Articles are in need of URGENT HELP! If you want to seriously help out with the wikia's current project, you should consider the articles that are in need of improvement and improve the consistency of the articles. Please take note of our editing policies: Manual of Style and Layout Guide.
Twitter
External Links
X/1999 at Anime News Network's Encyclopedia.